DVF for GapKids. OF COURSE we were at the Laurel Village GapKids store bright and early last Thursday for the debut of the Diane Von Furstenburg for Gap Kids collection. The patterns are a little wilder than we usually go for, but they're executed so charmingly with little hearts and poppy spring colors that we just couldn't resist. We picked up some precious little heart graffiti onesies and ballet slippers, "wrap dress" rompers, and paint splatter leggings for our Little Lady as well as some gifts for lucky baby girls entering the world this spring and summer.
State Bird Provisions. As part of a re-commitment to baby-free date nights, the Hus-b and I have been dining out on the regular. We've had many wonderful meals at old favorites like Quince and Canteen as well as new kids on the block like Frances and Locanda, but none have knocked our socks off quite like State Bird Provisions. Amidst a sea of local/sustainable/organic/Alice Waters acolyte-style restaurants, State Bird Provisions dares to innovate and does not miss the mark. Utilizing a combination of dim sum-style tray and cart service as well as traditional menu ordering, SBP challenges you to think about fine dining in a different way as well as try some seemingly off-putting combinations. We especially loved the duck neck dumplings, pickled beef tongue, housemade kimchee and *every* single dessert. (The warm and affable staff that didn't have their heads stuck up their skinny hipster asses was also especially refreshing.) Simply put, the single most exciting meal we've had in years.
Fresh Rose Face Mask. Between the chilly temperatures outdoors and cranking up our thermostat indoors, our skin is an unadulterated mess. Until we have time for a proper facial, the Rose Face Mask from Fresh does the trick for keeping our face hydrated against the assault of winter. Like most Fresh products, it's a bit spendy, but it smells divine, looks gorgeous on a shelf, and oh yeah, actually *works*.
Pinterest. Okay, Pinterest, we've got to hand it to you: having one place to aggregate all of the wonderful ideas we find on the Internet is kind of amazing; being able to share those ideas daily with our friends (as well as some very chic strangers) is just beyond. We're still getting in the habit of "pinning" things regularly, but it really is so, so lovely to have a singular catalog of our favorite ideas for decorating, entertaining, shopping and just plain living. Wedding planning and remodeling our home would have been SO much easier with Pinterest. Forget toting along hard-copy magazine clippings or emailing downloaded pictures to your wedding planner, floral designer or home decorator; just have them follow you on Pinterest and the information can be exchanged effortlessly. If you'd like to see what we're up to (before we write about it, that is), hop on over to Pinterest and follow Priss & Vinegar's boards.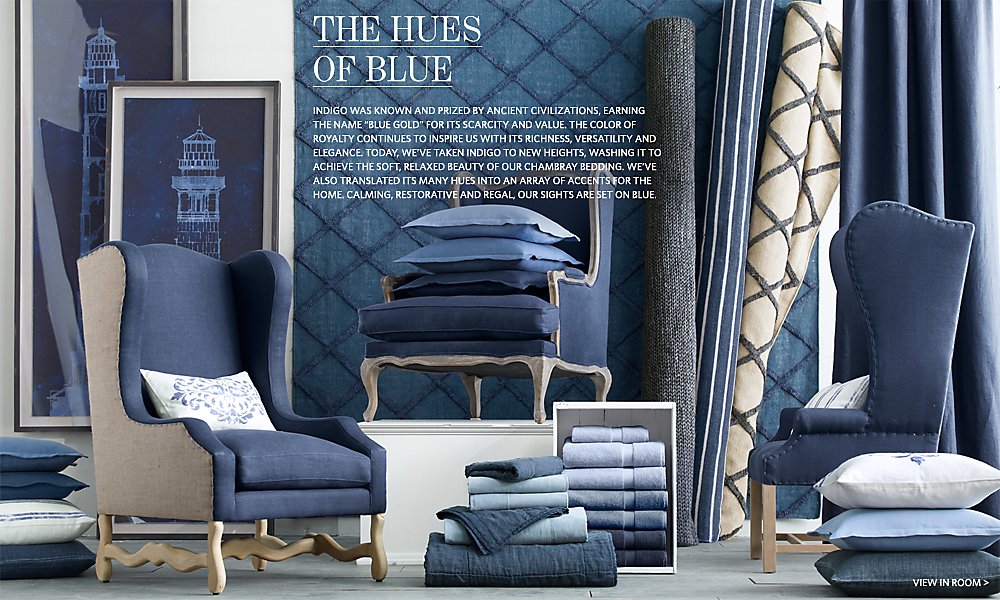 Restoration Hardware's Spring 2012 Collection. We've always adored Restoration Hardware's tasteful, well-made furniture, but they kind of lost us there for a bit with those gargantuan-sized pieces and monochromatic linen-hued color palette. So we were thrilled to see that the new Spring 2012 collection is focusing on furnishing more diminutive spaces (hello, San Francisco apartment) and the introduction of so much gorgeous blue (which our dear friend and Resto exec extraordinaire, Jess, rightly knew we would adore). We foresee some of this loveliness fitting in perfectly with our library-in-progress and its adjacent dining room.
Praxis Ladies' Skis. The Hus-b has been saying for several years now that our beloved Fischer skis are holding us back on the mountain (as opposed to our crap technique?), so we shouldn't have been surprised when a pair of special ladies' edition Praxis skis was waiting for us under the Christmas tree this year.  If you're a ski gear geek like the Hus-b, you'll appreciate that Praxis is an up-and-coming local company that handmakes skis specifically designed for the Sierras. (Our brother-in-law, Will, first introduced us to Praxis and took the Hus-b along for a special tour of the factory last year.) As for us, well, we're still working out the kinks on how to successfully maneuver our first pair of powder skis, but they are undeniably the prettiest ones we've *ever* seen. (To note, the Praxis 2012 collection is presently on sale and we've been told that the ladies' sticks that I'm skiing will be commercially available in 2013, name TBD.)
(Visited 1 times, 4 visits today)