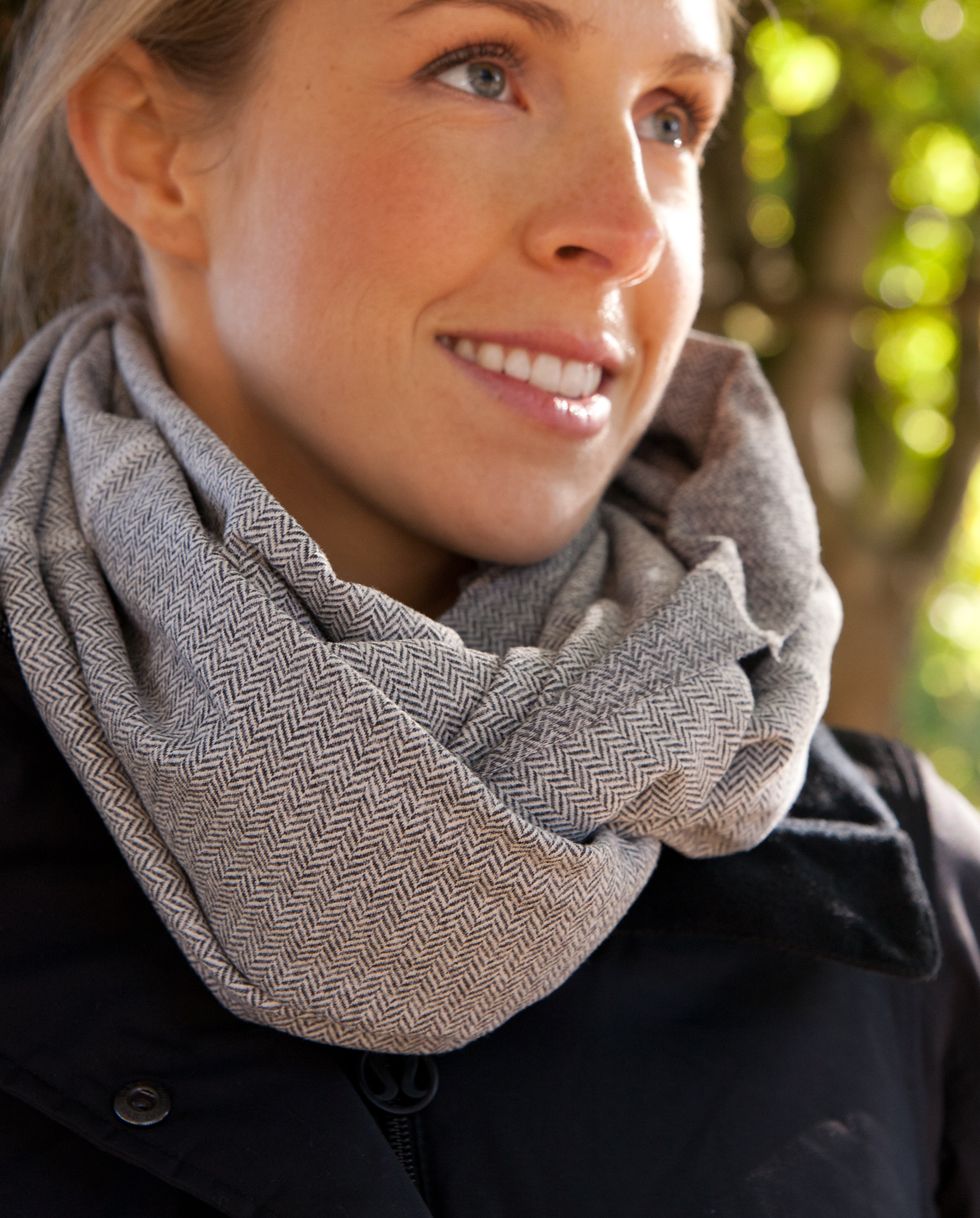 How we ever managed to get dressed in the morning before the Lululemon Vinyasa Scarf we cannot say. All we know is that this scarf is a wonder: one long loop of stretchy, cozy Running Luon fabric that layers into the perfect circle scarf and features a row of snaps that can be undone and *voila*, it's an oversized shawl/blanket/magic carpet. (We've even used it as a nursing cover on the fly.) It also happens to look really great on, the perfect finishing piece to smarten up our everyday kid-chasing uniform of yoga clothes and a puffer vest.
To note, we feel like kind of an ass for telling you about this scarf because it is presently sold out online. There may be some left in stores, so make haste if you want to pick one up yourself!
Dear San Francisco locals: Go to Arguello Market, order the "Famous Turkey Sandwich" on dutch crunch, and prepare to feel like you're feasting on leftovers from God's Thanksgiving turkey.
When getting ready in the morning, we often find ourself wishing for Jetsons-esque conveniences that would toss us into the shower, blow dry our hair and then shuffle us off to breakfast prepared by our robot maid, Rosie. Until some nerds get on that project, we'll have to rely on Kiehl's Creme de Corps Soy Milk & Honey Whipped Body Butter to make our morning routine that much snappier. It sinks in *instantly* with virtually no rubbing so you can slip into your clothes and hurry off on your very busy and important way.
We are fortunate to live in a neighborhood where many of our errands can be performed on foot, which has made the UppaBaby Vista with its voluminous cargo space an ideal stroller choice. But for those times when we are hopping in and out of the car with our littlest sidekick, the UppaBaby G-Luxe is our stroller of choice. Ultra light and a cinch to fold, this stroller minimizes your chances of looking like a fool while unfolding it in public.  (And with a cozy padded seat, reclining seat back and UppaBaby's stellar sunshade, it's also the most comfortable umbrella stroller on the market.) We'll also confess to being completely smitten with the chic color choices, especially the cheerful, cherry Slurpee-red model we ultimately selected. (Special thanks to our dear childhood friend (and in-the-know mama of two), Katie, for her fabulous advice on this subject!)
With endless sunshine and zero snow, what's a frustrated skier to do in Tahoe these days? (Other than watch dust collect on their powder skis, that is.) One answer: Hot Yoga classes at Mountain Lotus Yoga. Our sister-and-brother-in-law introduced us to Mountain Lotus over Thanksgiving and we were so instantly hooked that we returned the following day for another exhilarating session. With wooden floors (yay to no skanky carpet!) and a 100 degree heated room, it's not exactly orthodox Bikram yoga. It is, however, a fantastic workout and the perfect antidote to all of those Betty Fords you drank at Sunnyside the previous evening. The incredibly bracing sensation of crisp, wintry Tahoe air hitting your skin after 90 sweaty minutes is reason enough to drag yourself out of bed for a session, trust.
(Visited 1 times, 14 visits today)